QIWI Wallet
4.7.0
Do Money Transfer From One Wallet to the Other
If you like online shopping and you want to transfer funds from your bank account to your e-wallet then this is the app for you. QIWI Wallet is a cool app that enables you to transfer money from one wallet to another and make payments to service providers all over the world. It lets you make purchases online without charging you a lot. You will be able to do money transfer in between your wallets quite easily. This app allows you to receive payments from people and to make payments of your own to both local and international service providers. The app uses the latest security measures to ensure the security of your online purchases. So, you can rest assured that your money is safe.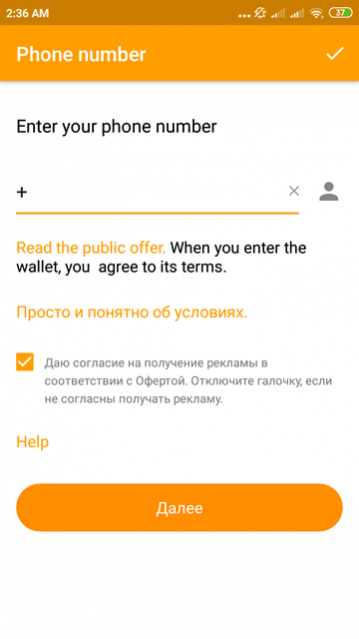 QIWI Wallet has a user-friendly interface that makes using this app an easier proposition even for novices and first-time users. Moreover, the layout of this money transfer app has been designed very intuitively. This ensures that navigation isn't a problem. You can use the various menus to quickly move from one section of the app to the other. However, before you get to use any of the features of this app, you would have to register yourself. This registration process will require you to enter your phone number. Do keep in mind that this app isn't available in all the countries yet. So, you need to check first if the app is available in your country or not. You can't use this app if your country isn't included in the list of available countries.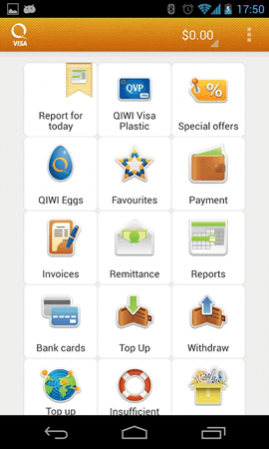 This app is ideal for making small money transfer between your bank account and e-wallet. The reason for this is that it does not charge you a lot for these small money transfers. Also, it charges a very low fee for its services too. You won't have to pay a lot to make purchases using the QIWI wallet. Aside from transferring funds from your bank, you can top up your balance in this app via multiple methods. For starters, you can use your mobile balance to top up the balance. However, it might cost you a little money. Topping up the balance can be done for free if you are doing it via a bank card, ATMs, online banking or even using cash at QIWI terminals.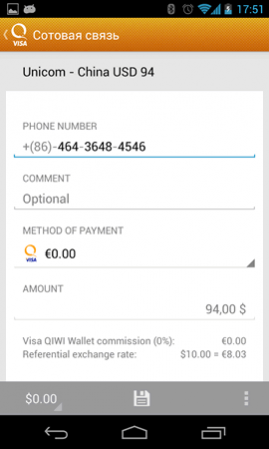 QIWI Wallet makes online shopping a joyful experience for you. You can use the balance you have in your wallet for purchasing credits for mobile games or other entertainment apps. Moreover, you can also book movie tickets online with consummate ease. You can apply for loans from leading banks in Russia as well. QIWI wallet charges a minimal fee for paying dues of everyday services. You can make these payments using your phone balance. For offline payments, the QIWI wallet provides you a QIWI Visa Plastic card. This card allows you to use your QIWI wallet balance for making payments at cafes and shops.
Features:
User-friendly interface
Intuitive design and layout
A simple and easy registration process
Transfer money easily from any wallet
Shop online with consummate ease
Purchase credits for games and entertainment apps
Book tickets for movies with the touch of a button
Pay service providers anywhere in the world
Get loans from leading Russian banks
Top up your balance using multiple methods
A minimal fee charged for paying dues of everyday services
Make offline payments using QIWI wallet balance
Conclusion:
QIWI Wallet is an app that is marketed towards people living in Russia who love doing online shopping. It offers them the chance to do online money transfers, shop for products on the internet, and pay the dues of various services providers the world over using their phones. It is an excellent app for transferring money if the app is available in your country.
---
Add a review
Tell us your experience with
QIWI Wallet
4.7.0
RELATED PROGRAMS
Our Recommendations
---
---
---
---